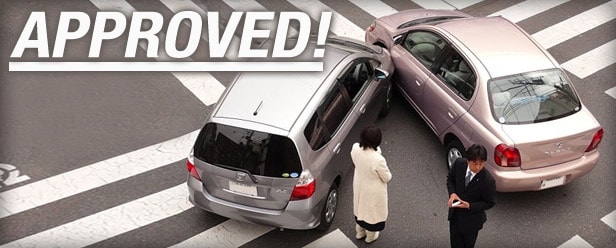 An accident can be stressful and the process of filing a claim can be time consuming. This is where Philpott Collision Center can take the headache out of the insurance process and deliver your car to it's original, pre-accident condition. We are professionals at making it easy on you.
Philpott Collision Center knows insurance company policies so you don't have to. We work with all insurance companies. We can help process your insurance claims for you. Philpott Collision Center will contact your insurance company and arrange for an appraiser to inspect your car. In many cases, we are a direct repair facility and do not have to wait on insurance approvals. We can also determine if your body repair work can be a legitimate insurance claim or an insurance liability as a result of an accident or collision. We can help navigate your insurance company's steps for claims including the necessary verbiage. We can even provide alternate transportation as well.
In the unfortunate event of a severe hail storm, fallen tree branch, fender bender, or major collision, the Philpott Collsion Center is here to restore your car to its pre-accident condition and performance, or better. And, to help reduce our customer's direct out-of-pocket expenses, we work with all insurance companies from the time the accident occurred to the time your car is back on the road.
Auto Repair Services Which May be Covered by Insurance
Wheel repair (including alloy wheel repair)
Broken mirror repair
Paint damage repairs/color matching
Unibody repair and frame straightening
And more!

For complete details on Philpott Collision Center's different insurance repair services, or to schedule an appointment call (877) 380-6415 today.
Schedule Your Appointment Today!